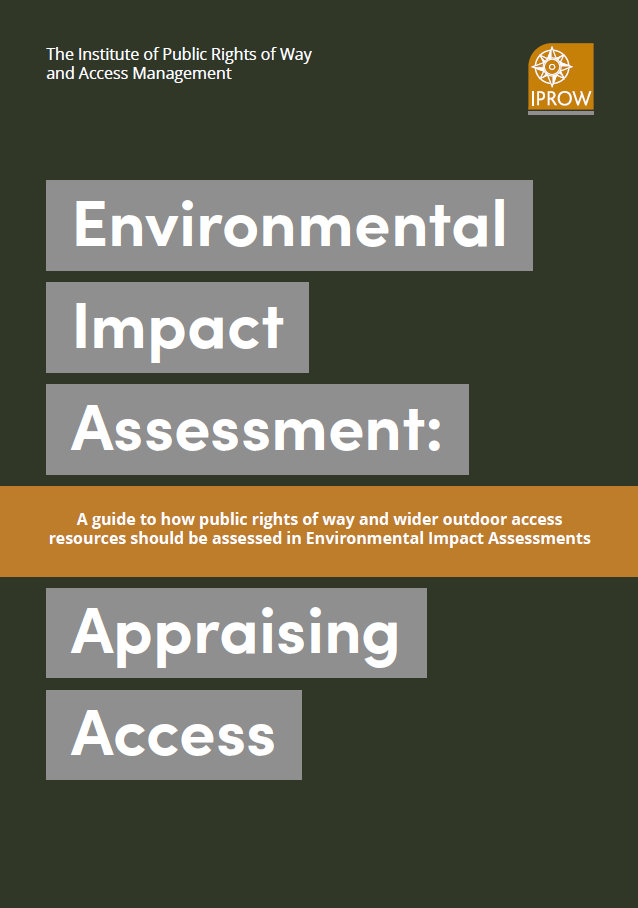 There are already guides to the Environmental Impact Assessment (EIA) process, but what has been unavailable until now (2020) is a specific guide to how public rights of way or wider outdoor access resources should be assessed.
IPROW have now published a new guide setting out the standards of investigation and consideration that are deemed to meet best practice, aiding the work of access officers, developers, interested parties and Examining Authorities. This guide has been developed by Mike Furness MIPROW and others.
This file is available to all members from this members' only link.
Non-members may purchase hard copies online via this link.
Non-members may purchase PDF copies by emailing iprow@iprow.co.uk